Hello, superhero parents! We understand that unexpected situations can arise, and we're here to support you. When it comes to Emergency Lunches, here's what you need to know:
Please note that you cannot directly "order" an Emergency Lunch. Our amazing Choicelunch staff is not on-site during lunch distribution, so the process works a little differently.
While we do send Emergency Lunches to our schools, it's important to keep in mind that we cannot guarantee availability for every child in need. Each day brings a different number of lunch requests, and we never know if it will be one child or twenty.
We prioritize Emergency Lunches on a first-come, first-served basis.
Although we strive to provide Emergency Lunches whenever possible, we encourage you to have a backup plan in case they are not available. Being prepared is like having a trusty sidekick by your side!
Here is a helpful guide to show late ordering options vs. regular ordering options: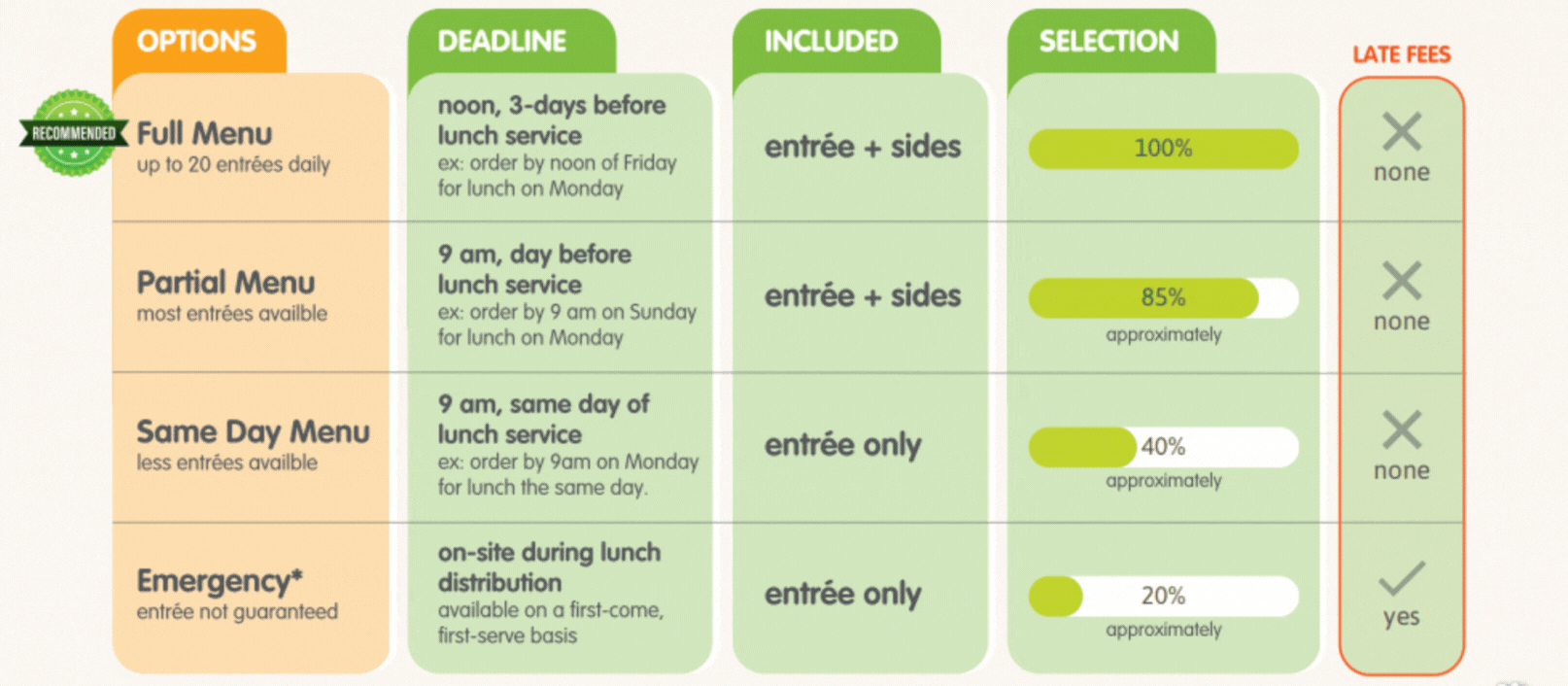 In times of unexpected lunch needs, we're here to support you and your child. We appreciate your understanding that Emergency Lunches are subject to availability. Together, we'll navigate any situation that comes our way and ensure your little superheroes are fueled and ready to conquer the day!