To find Nutritional or Allergen Information for a specific entree - You can access this information through our "Order by Calendar" or "Order by Entree" option in the header. If you use the "Order by Calendar" option -
Click on "Choose +" icon for the day you would like to select, and then choose your entree from the drop down menu that will appear. In the video below, I have selected the Five Cheese Ravioli w/ Marinara.
Click on the downward facing arrow in the upper right corner of the large photo of the entree.
You will now see an Overview of the entree appear, along with two other options in the header, labeled "Nutrition" and "Allergens" shown in the video below. You can click on these options in the header to view the information you are looking for.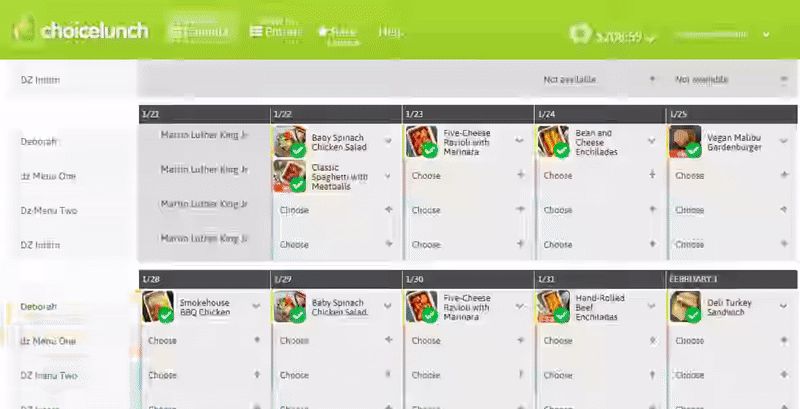 If you need specific information for health or allergy reasons we can refer you to our Nutritionist if the information online is not sufficient.
Our Nutritionist can be reached directly at support@choicelunch.com