Greetings, superhero parents! We know that sometimes life gets busy, and deadlines can sneak up on us. Don't worry, we've got you covered with our Late Ordering option. Here's how it works:
The ordering deadline is three days before lunch will be served, and it's at noon. So, mark that on your superhero calendar!
Once the regular ordering deadline has passed, Late Ordering comes to the rescue! However, please keep in mind that it's available until Late Lunches are sold out.
Sides are available until 9 am the day before lunch will be served. Yum!
Now, here's the important part: Entrees can sell out quickly during this time, so late ordering may not always be available.
Please note that once Late Lunches are sold out, our Customer Support superheroes won't be able to place an order for you. So, it's best to get in on the action early and secure your choices.
Here is a helpful guide to show late ordering options vs. regular ordering options: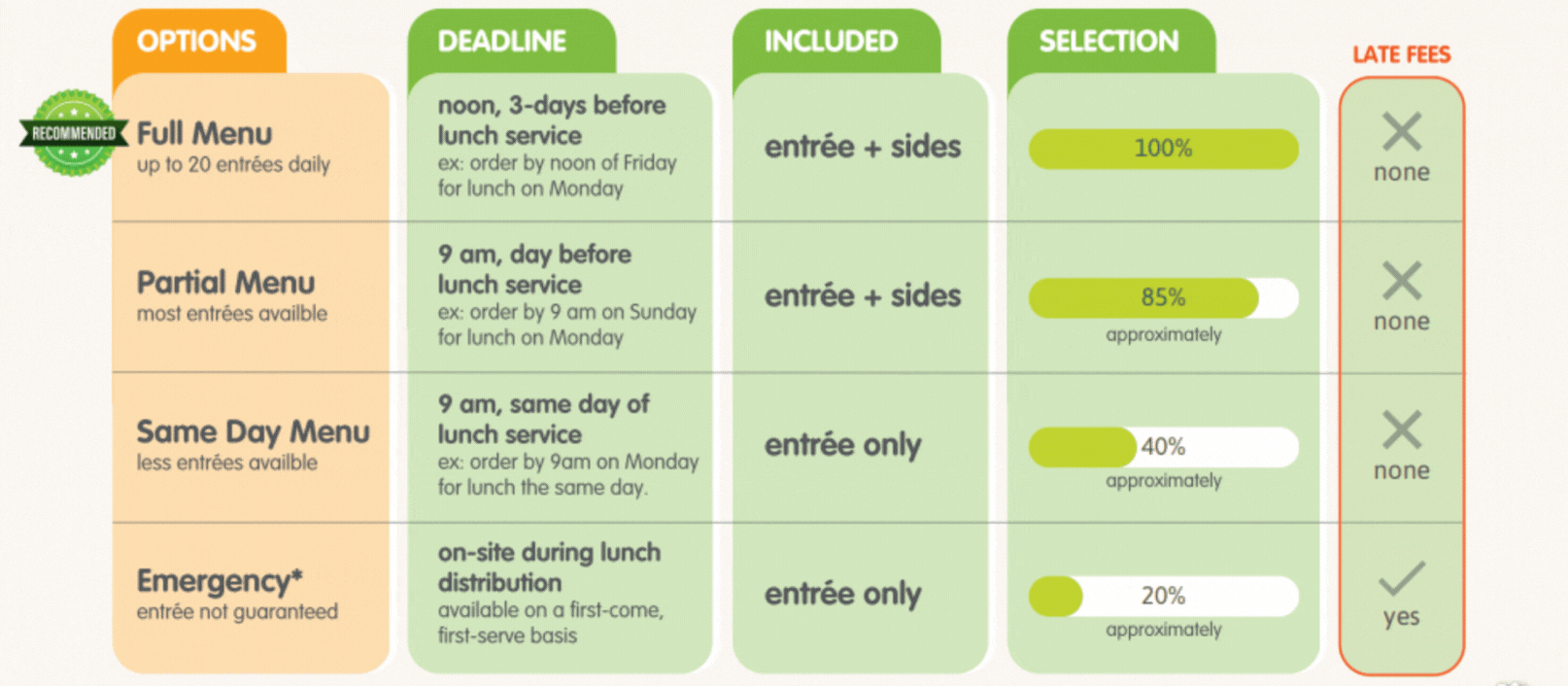 Late Ordering is like a secret door to deliciousness, but it's important to be aware of the limited availability. Keep those ordering deadlines in mind, and don't miss out on the fantastic meals from Choicelunch. Enjoy the convenience and flexibility, and continue being the amazing parent you are!